Live Your Best Life with Our Lebanon Chiropractor
Care for Families, Athletes, and Everyone in Between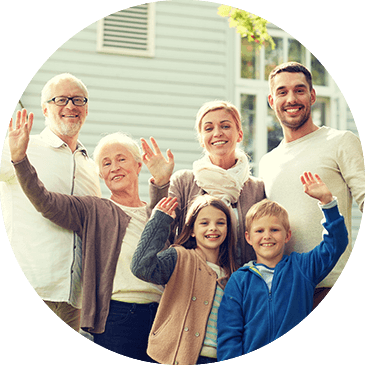 When your spine is healthy and well-aligned, you're able to live a happy and healthy life—not to mention, it's easier to get well and stay well for the long-term!
We emphasize education, empowering our patients with knowledge about their health challenges, and getting them back on road back to health informed and responsible for their recovery.
Building a Healthier Community
Whether you're looking for care for yourself, a grandparent, child or athlete, we're confident that we can help you! Dr. Jody Serra, Chiropractor Lebanon
We focus on crafting a custom treatment plan uniquely designed for your needs, involving our gentle and safe techniques:
Diversified
Thompson
Applied Kinesiology
Activator Method — great for young or nervous patients
AthroStim
Spinal Decompression
ClassIV K-Laser
More Than 30 Years of Experience
Lebanon Chiropractor, Dr. Jody has helped families feel better and heal better for more than 30 years, and his passion for chiropractic continues to grow with each new patient he's able to help naturally. Over the course of his career, he's enjoyed treating patients as children who are now grown and bring their own children in for care. Witnessing the power of chiropractic come full circle is truly an amazing thing!
The best part about care at The Center for Natural Health & Rehabilitation? We go beyond just offering relief from back or neck pain. From allergies to inflammation and soft tissue injuries to immune dysfunction, we'd love the opportunity to help you live your best life.
Discover the The Center for Natural Health & Rehabilitation Difference
Ready to find out how chiropractic care can help improve the health of yourself and your family? We'd love to help you feel better. Contact Dr. Jody today to book your first appointment.
We look forward to meeting you!