Meet Dr. Joseph R. Burdi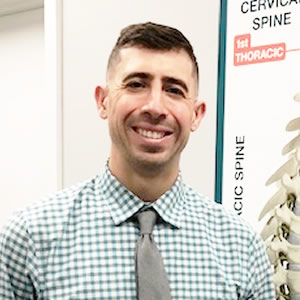 Dr. Joseph R. Burdi has been an associate chiropractor at the Center for Natural Health and Rehabilitation since June of 2020, and is a native of Glen Gardner. Neck pain and discomfort led to his becoming a patient of Dr. Jody's at just six years old. When he thought of entering the chiropractic field, Dr. Jody was one of his first calls. Ten years later, the two are now working side by side.
Education and Chiropractic Care
Dr. Joe received his B.S. in Athletic Training and minored in Strength and Conditioning at Neumann University, graduating summa cum laude and earning the honorary award for excellence in his program. He received his doctorate in chiropractic from New York Chiropractic College.
For more than seven years, Dr. Joe has worked with high school and collegiate athletes. Whether on the sidelines, courtside, or after a long day's work, he is dedicated to every step of your care. Dr. Joe utilizes his advanced understanding of the body and its connection to the central nervous system to better serve his patients: restoring them to a healthy, pain-free life. He specializes in diversified chiropractic adjustments, corrective exercise, and rehabilitation. Dr. Joe also has advanced soft tissue education with the Active Release technique, an internationally certified muscle therapy.
Outside of Office
Outside the office, Dr. Joe loves to spend time with his wife Janice and son Jace, with whom he often attends local football and basketball games. He is also an avid hunter, fisherman, athlete, and outdoorsman.
---
Dr. Joseph R. Burdi | (908) 236-6353